Fabric shade
/
Waterworks bath accessory
/
White bed linen
/
Cotton bath towel
/
Acrylic blanket
/
Crate and Barrel glass carafe
/
LSA International home decor
, $26 /
Window mirror
/
Fragrance candle
, $64 /
Signature Chocolate Truffles Gift Box GODIVA
/
Linea robe
, $81 /
Ethan Allen king size bed frame
/
Lacquer furniture
/
Furniture
/
Kai perfume oil
/
Graphic Image Vogue Covers
/
Canvas Double-sided 6-foot Amalfi and Riviera Room Divider (China)
/
IKEA EGEBY Rug, flatwoven, medium brown
/
Pottery Barn Blacksmith Clothes Rack
/
IKEA Smycka
/
Bedeck Sanctuary slippers one size whi
, $23 /
GARDENING 1950s Book Collection, Decorative Books, WildFlowers,...
We've lived in this house for years and not once has anyone visited, except for my my mother in law once when our girl was born, but we stuffed the futon in the nursery and called it a day. Sadly, I've invited my sister in law and her family to visit us this year for Christmas but she's rebuffed me more times than I can count. Why wouldn't anyone want to spend a holiday freezing their asses off here in the tundra, right? So, much to my sheer delight, some old friends are visiting from out of town - from Orlando no less! The average temps there are in the 80s this week. I asked my husband when they confirmed the dates - "are you sure they are coming to visit us... in NOVEMBER?" They're either crazy or in for a big surprise, so as to lessen the blow of the harsh weather outside, my project this week is to convert our dank basement corner into a warm inviting guest room. As has been said, if you build it, more might come, right? I will be covering the before/after when all is said and done.
20 GUEST ROOM ESSENTIALS
1. Immaculate bed
I scored a vintage turn of the century four poster bed frame off of Craigslist - very similar to this one, but never put it together (it's a queen and we have a king). Right now it would make a great guest bed, so now's the time to get the husband working.
2. Beside table
Friendly and functional - every guest needs a place to store their travel essentials - phone, wallets, jewelry, loads of gifts for the host. That kind of stuff.
3. Wall mirror

I always resort to squinting in the bathroom or the hallway mirror at someone else's home and end up looking like a clown from putting makeup on in the dark. Give them their own mirror to take selfies.


4. Cozy sheets and pillows

Sorry, Italian sheets are for us, but what do the guests sleep on, a tarp? Always keep an extra sheet set and Ikea is always affordable and chic.


Some like it hot, some like it cool. Give yours guests an option with a throw blanket. In our case, it should probably be a faux fur throw.
6. Lounge chair
Because not everybody needs to be entertained all the time, even visitors need "me" time. Give them some space to read a magazine or a book - and not just in the bathroom.
9. Toiletries
Be a little fancy and skip the bar of Dial in the shower. Kai is a great brand I discovered in a spa. Gently scented and luxe.
10. Box of tissues

Any ole Kleenex box would do, but how plush would you feel blowing your nose from a marble tissue box?
11. Clothes rack with hangers
Make them feel at home, not like hobos living out of a dinged up suitcase, even for a weekend.

12. Slippers

Necessary if you are a no shoes household and who wants to slip into their shoes or go barefoot throughout the house after a shower?


13. Water carafe and glass

After they leave, I'll keep this for myself. I get parched at night, especially with winter heating.


Just one flower or a small bunch works fine. Seasonally appropriate is nice too. I'm including a wreath and pine cones. My inner Martha Stewart just may spray glitter on them too. Go crazy.
16. Coffee table book
So you seem more cool and worldly.
17. Books/magazines
Ditto on the worldliness. I recommend Business Week, Physics Today and Bazaar.
18. Bottle of wine or mini spirits
If they haven't drunk enough while you're out...

19. Poster or wall art
Maybe this poster so they can identify what might be crawling around. Ha!
I like to have inspiration throughout my house - so the guest room too. Our house is building quite the vintage French/Italian travel poster motif. I found these gorgeous room dividers on Overstock.com.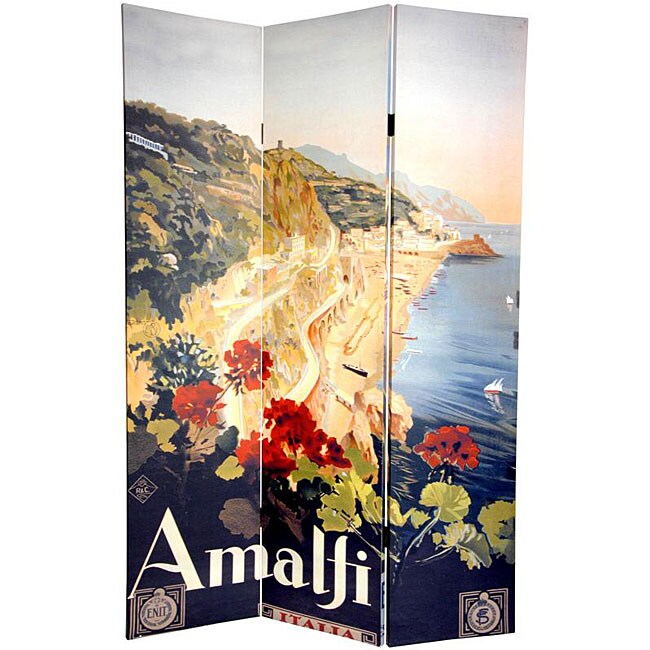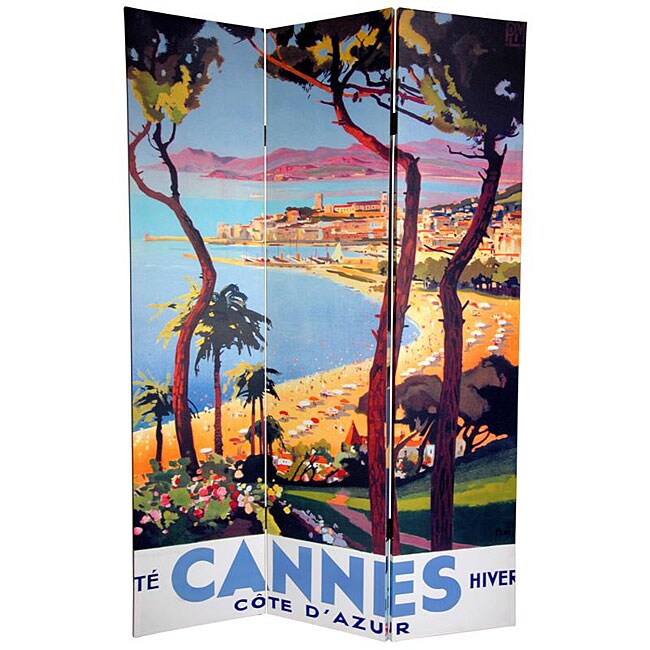 20. Candy/chocolates
I included just a couple truffles in a candy dish on the nightstand.
Who doesn't like chocolate or candy?